Craig Baxter
CEO / President
Craig Baxter has over 30 years of experience in the pharmaceutical industry, and acquired an interest in Methapharm in 2015. He has extensive experience in the development of global sales and marketing organizations, as well as manufacturing facilities, in both finished dosage pharmaceuticals and API's. He has held numerous senior executive positions including Chief Executive officer of Sherfam Inc, Apotex Holdings, Apotex International and Chairman of the Board of Cangene Corporation. In a charitable capacity, he served as a Director and Chairman of the Board for Humber River Hospital.
Luciano Calenti
Founder / Director
Luciano's involvement in the pharmaceutical industry began in Europe in the late sixties. Luciano founded Methapharm in 1996. He is a founding member of the GPIA (Generic Pharmaceutical Industry Association) in the USA and continues to serve on the Board of Directors for the organization, which is now called the Generic Pharmaceutical Association (GPhA). Formerly, Luciano served as Chairman of the CDMA (Canadian Drug Manufacturers' Association) for over three years and was also a member of the SAGIT (Sectoral Advisory Group on International Trade Canada) for two years.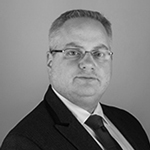 Chris Calenti
Executive Vice President / CLO
Chris Calenti is a licensed attorney and holds a B.Comm, a JD, and an MBA from the University of Toronto. With twenty years of commercial experience in specialty pharmaceuticals and active pharmaceutical ingredients, Chris is presently responsible for business development and licensing opportunities. He also serves as General Counsel to the corporate group of companies.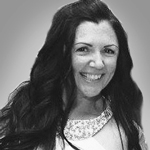 Sharron Brownlee
Director of Sales, Specialty Pharma
Sharron Brownlee has been Methapharm's Director of Specialty Sales since 2016. She has 20 years of experience in Sales, Business Development, and Market Analysis. Sharron obtained a B.Sc. from the University of Guelph, a Degree in Marketing & Sales Management from the University of British Columbia, and a Master's in International Relations from the University of Liverpool. Previously, she held Manager and Director roles in Market Access, Business Development and Sales & Marketing.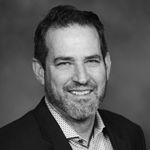 Brian Frappier
Director of Sales, Respiratory
Brian Frappier joined Methapharm as Director of Respiratory Sales in 2017. Brian has over 20 years of experience in International Sales, Marketing, and Business Development. Previously, he was the Manager of National Health Services at Life Labs, Director of Sales at Eve Medical, and Vice President of International Sales at Immucor.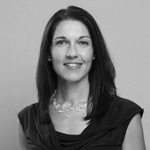 Carolina Azcona
Director, Scientific & Medical Affairs
Carolina Azcona joined Methapharm as Director, Scientific and Medical Affairs in 2019. Carolina has 16 years experience in clinical and diagnostic genetic services. She obtained a BSc in Biological Sciences, MSc in Genetic Counselling from the University of British Columbia and an EMBA from Queen's University.  Carolina's career history includes Director roles in Business Development at LifeLabs Medical Laboratory Services as well as Patient Management at University Health Network.   
Dr. Brad Pamenter
Medical Scientific Consultant
Brad is a Medical professional with significant business insight spanning over 23 years of health care experience. He has broad medical and surgical training in the UK and Ireland combined with over 15 years of Canadian Pharmaceutical experience.  His roles included Vice President Scientific and Medical Affairs and Director Medical Affairs supporting both local and global medical teams.