At Methapharm, we take pride in our partnerships with specialty pharmaceuticals, contract manufacturing organisations, and our distributors around the world. Below is a list of some of our key partnerships. 
Adienne Pharma & Biotech
ADIENNE is an integrated biopharmaceutical group of companies based in Lugano, Switzerland, with a proprietary portfolio of orphan-designated marketed medicinal product, clinical and preclinical product candidates focusing on critical conditions of high unmet medical needs.
Advanz Pharma
Advanz Pharma is a global pharmaceutical company determined to deliver sustainable value across our portfolio of products in the global specialty off patent sector.

Atnahs
Atnahs acquires "mature" (i.e. post-patent expiry), established branded prescription medicines from large cap and specialty pharma. It develops line extensions (new formulations or new markets) to the medicines it acquires. It also develops its own niche generic medicines in-house. Atnahs currently owns and markets a portfolio of more than 15 medicines and operates in over 130 markets globally.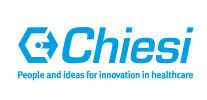 Chiesi
Chiesi, an international company based in Parma, with more 80 years of experience and a strong focus on research, development, production and the commercialisation of innovative medicines in the Respiratory, Neonatology, Rare Disease and Special Care Therapeutic Areas.

Dr. F. Köhler Chemie
Dr. Franz Köhler Chemie, the company, specialises in organ-protecting solutions, therapeutics, x-ray contrast agents and antidotes. On this basis, Dr. Gernot Köhler, from the second generation, has expanded the company into an innovative, research-intensive and high performance pharmaceuticals company in Alsbach, the USA and Russia. Distributing associates represent the company worldwide. Internal research makes innovative products and continuous development possible. 

Essential Pharmaceuticals L.L.C.
Essential Pharmaceuticals has served the transplant community with its products, service and contributions to transplant medicine since 2006.  Custodiol HTK was initially launched in 2000, but brought into the folds of Essential Pharmaceuticals in 2006.  Since 2006, Essential has grown into a significant, highly specialized business with a distinct sales, customer service and marketing team. Custodiol HTK has grown to be one of the leading organ preservation solutions in the United States.

Guerbet
Guerbet is a pioneer in the contrast agent field, with 90 years' experience, and is the only pharmaceutical group dedicated to medical imaging worldwide. It offers a comprehensive range of X-Ray, Magnetic Resonance Imaging (MRI) and Interventional Radiology and Theranostics (IRT) products, along with a range of injectors and related medical devices to improve the diagnosis and treatment of patients.

Kreussler Pharma
Kreussler Pharma have been developing, manufacturing and selling pharmaceutical drugs, medicinal products and cosmetics on the national and international markets since it was founded in 1948. They focus on a number of areas including phlebology, proctology and gastroenterology where they are the leading manufacturer in this sector. Kreussler also has a division that focuses on self-medication products for the mouth and throat.

Pharmaxis is an established pharmaceutical research company working on new therapies to treat inflammatory and fibrotic diseases such as NASH, pulmonary fibrosis, kidney and liver fibrosis, inflammatory bowel diseases and cancer.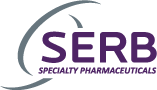 Serb
SERB is a European specialty pharmaceutical group focused on prescription medicines which address rare and life-threatening diseases.